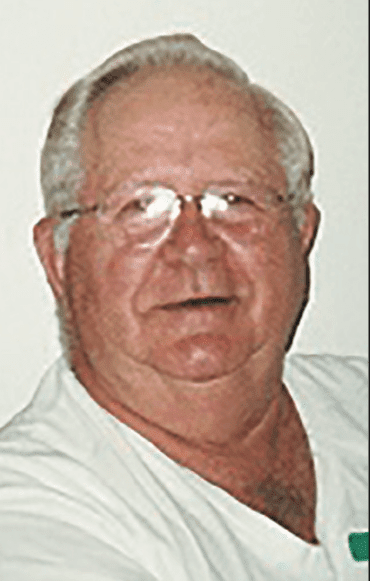 John Origer
March 31, 2018
A Celebration Of Life
John Origer
1932 ~ 2018
Visitation Service one hour prior to the service at the funeral chapel in Estherville. Memorial Service at the Henry Olson Funeral Chapel in Estherville, at 11:00am, Thursday, April 5, 2018 Father Merlin Schrad – Officiant.
John B. Origer, the son of Joseph Matthew and Imogene Ellen (Burns) Origer, was born on November 6, 1932, in Gruver, Iowa. John passed away on Saturday, March 31, 2018, at Pearl Valley Care Center in Estherville, Iowa, at the age of 85. He received his education in Gruver. After graduating from high school he joined the United States Army. After returning to Iowa he was united in marriage with Marian Hupp on January 11, 1954, and they had eight children.
As a young man John loved to hunt and work the farm with his father and brothers. John spent his adult life teaching his own children about hunting, mechanics and life in general. John loved his family and enjoyed spending time with them as much as possible.
Left to cherish John's memory are his children, Donald and his wife Beth, Milford, IA; Lawrence and his wife Debbie, Sioux City, IA; Jackie (Origer) Smith, Midwest City, OK; Becky Origer, Estherville, IA; Allan and his wife Martha, Estherville, IA; Matthew and special friend Julie, Spencer, IA; Daniel and his wife Niki, Estherville, IA; and 37 grandchildren and 26 great grandchildren.
John was preceded in death by his wife Marian, his son Samuel, his parents Joseph and Imogene, his brothers Joseph, Merrill, Louis, Galen, Bill, Bob, his sisters Imogene, Mary, and Catherine and several aunts and uncles.
Cards may be sent to John's family at 1501 9th street, Milford, IA 51351.
Online condolences may be left for the family at
www.henryolsonfuneral.com