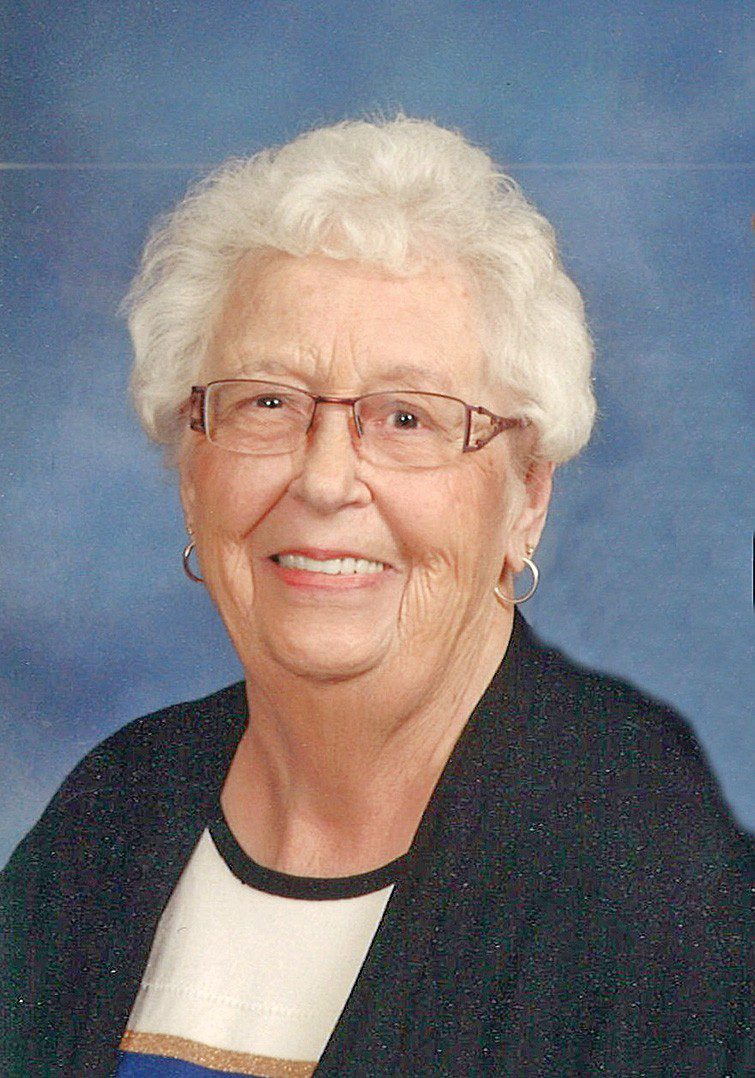 Mary Ann Byers
June 24, 2019
A memorial service for Mary Ann Byers, age 89, of Lake Park, was held Monday, July 1, 2019, at First Presbyterian Church in Lake Park.  Burial was at Silver Lake Cemetery. 
Mary Ann Byers was born February 20, 1930, the daughter of Arthur and Christine (Wiebener) Robinson. While Mary was very young, her father passed away. Her mother later married Harold Hale. Mary was raised and educated in Excelsior and then at Sioux Valley, Minnesota, graduating from Sioux Valley High School in 1948.
Mary was united in marriage to Wilfred "Bill" Byers on March 6, 1949, at Lake Park, Iowa. The couple made their home in Lake Park, where they raised their three children.
Mary was a member of First Presbyterian Church in Lake Park. Her priority and love was her family first. She enjoyed cooking and providing everyone with their favorites, especially fried chicken and chocolate chip cookies. She adored watching her grandchildren and great-grandchildren grow and participate in their activities…she was their biggest fan.
Mary passed away Monday, June 24, 2019, at Mercy Medical Center in West Des Moines, Iowa, at eighty-nine years of age.
She is survived by her children, Dixie Byers, Kristi (Doug) Delaney and Todd (Joni Pierson) Byers; granddaughter, Amanda (Kiley) Perkins, Jennifer (Grant) Dau and Daniel (Ashley) Delaney; great-grandchildren, Bryce Perkins, Braydan Perkins and Jase Dau; brother-in-law, Ken (Marvel) Byers; nieces, nephews and her many card playing friends.
She was preceded in death by her parents, Christine and Arthur Robinson; step-father, Harold Hale and husband, Wilfred "Bill" Byers.
Turner Jenness Funeral Home is in charge of arrangements.