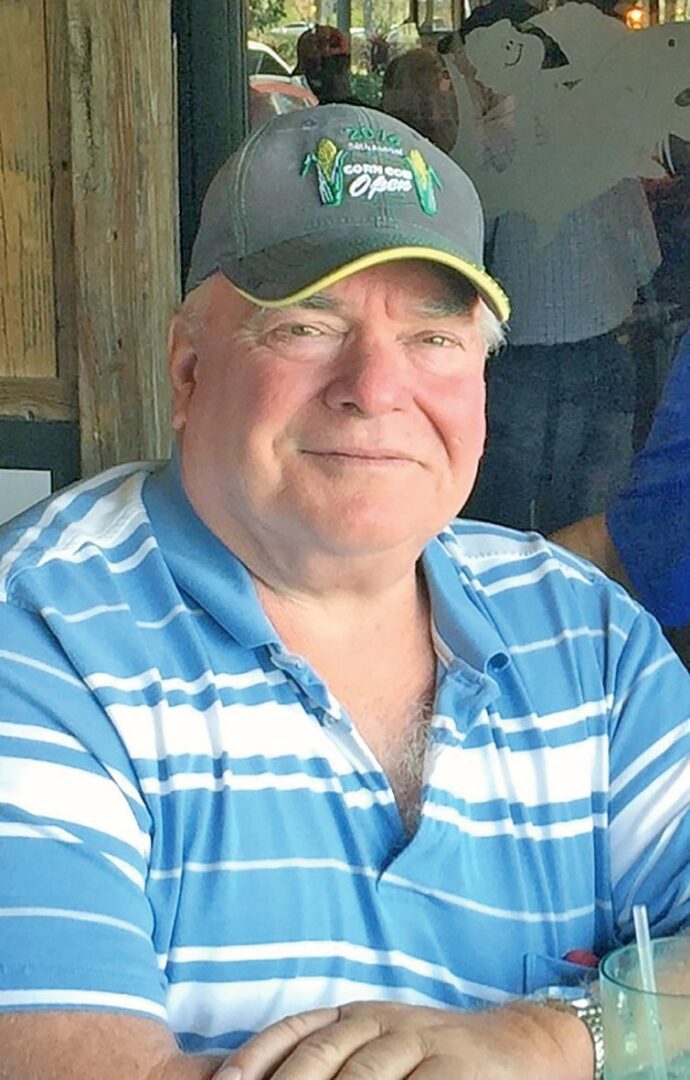 Terry Olson
June 22, 2018
Terry Olson, 66 of Terril, passed away unexpectedly on Friday, June 22, 2018. Terry was born October 14, 1951, in Estherville, the son of Dick and Tillie Olson. He was raised on a farm in Terril and attended Lake Center school through 7th grade until his school merged with Terril, graduating from Terril High School. 
Terry was united in marriage to Debbra Willison on March 26, 1971, in Milford. He attended Mankato State and graduated with a B.A. in Mathematics and his teaching certificate. After graduation, Terry and Deb moved back to Terril to start their family farm. The couple made their home in rural Terril, where they raised their three daughters, Robin Brown, Shannon Smith and Kelly Pedersen. 
Terry spent his years watching his daughters grow up on the "Dukes of Hazzard" go cart that he built for them 39 years ago – and yes, it still runs and the grandkids are enjoying it. He created such a fun environment for any kid that played on the family farm with the motorcycle, snowmobiles and all other forms of fun! For many years, Terry was involved in a farm golf league every Wednesday and Friday nights. He enjoyed restoring his '60 Chevy, a '66 Mustang and his favorite, a '58 BMW Isetta. It was the Isetta that was his pride and joy to take to all the local parades with his grandchildren throwing candy out the sunroof. 
Terry loved being on the lake through his entire life. From the wooden water skies growing up on Lost Island to pulling the grandkids on the tube behind the pontoon in Okoboji. Terry was in his element with a grandchild on his lap, teaching them how to drive the boat while listening to the laughter and squeals of the kids in the tube. He always looked forward to the annual fishing trip to Cass Lake with family. He thought the fishing was fun, but it was just as much about cooking the fish around the campfire and great conversations with the people he loved the most.
He was a friend to many and never thought twice about stopping to help someone else. He genuinely cared about everyone and never missed an opportunity to catch up with friends and tell stories. He cherished those nights playing "Hand & Foot" while eating popcorn with the best of friends. 
He is survived by his wife, Deb Olson; his three daughters, Robin Brown, Shannon Smith and Kelly Pedersen; father, Richard Olson and sister, Becky Shatter. Also surviving are six grandchildren, Kaitlyn, Kylie, Ella, Dillon, Jackson, and Tommy and several cousins, nieces and nephews.
He was preceded in death by his mother, Tillie Olson and sister, Lynn Salton.
A Celebration of Life gathering for Terry will be held on Saturday, August 11, 2018, at 5:00pm, at the Olson Farm, 2857 220th Street, Terril. In lieu of flowers, his family encourages everyone to come celebrate his life and how he lived by sharing your memories and stories as we toast how Terry touched all our lives. 
Turner Jenness Funeral Home is in charge of arrangements.