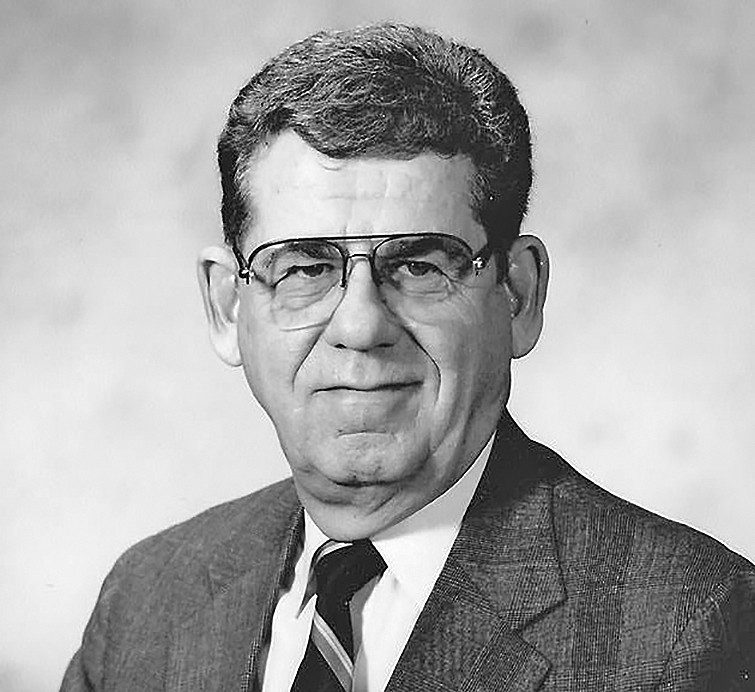 Ronald Leroy Dillon
September 20, 2018
Ronald Leroy Dillon received his new body and entered the presence of Christ on Thursday, September 20, 2018. Ron was born on March 4, 1933, in Lake Park, Iowa, to Paul and Gladys (Anderson) Dillon. Ron grew up in the Thompson, Iowa, area. In his early high school years, Ron battled Polio and spent most of a year in a Des Moines hospital. After graduating from Thompson High School, the U.S. Army put Ron in a clerk role in Korea at the end of the Korean conflict. At that time, nobody knew this role would be the first of many entrepreneurial positions. When he returned home, he married his high school sweetheart, Sharon Ryerson, April 23, 1955. As a young couple they followed his career around Minnesota before settling in Spencer, Iowa, where he and a partner bought their first business, Western Cashway Lumber, at the North Y. The lumber business transformed into a manufactured livestock housing business that later became PCP Manufacturing. In the mid-1980s his consulting practice took him to Kansas City where he eventually settled and co-founded a merger & acquisition company that he remained active in throughout his life.
Ron and his first wife were blessed with four biological children, in order of birth, Ralph, Rick, Nancy and Patti. The huge surplus of love within his family compelled Ron and Sharon to open their home to many foster children, some that continue to be part of the family he left behind. 
In the mid-1980s, Ron became an amazing caregiver for his wife, Sharon, as she fought a 15 month battle with cancer. 
He found his next love, Marjorie Sams, through a comical singles ad and they were married May 6, 1989. They loved to travel around the world and around many dance floors. Marjorie's sons, Michael and Richard, became part of the growing love of the Dillon Family.
Ron loved to dance, play gin rummy, bridge and spend time with family. He loved the Lord and was a great example for those around him. He was very active at Bethany Lutheran Church in Spencer, and Holy Cross Lutheran in Overland Park, Kansas. He was a member of Rotary International, Kansas City Breakfast Club, Spencer Industrial Foundation and was instrumental in getting the first airlines into the Spencer airport. 
Preceding Ron in death were his parents, Paul Dillon, Gladys Dillon Erickson; wife, Sharon Dillon; son, Dave deRegnier; son-in-law, Dave Woodin; brother, Neil Dillon; sister-in-law, Theresa Sue Duell.
Survivors are wife, Marjorie Sams-Dillon; son, Ralph Dillon (Eva); son, Rick Dillon (Beth); daughter, Nancy Woodin; daughter, Patti Griffiths (Jeff); daughter-in-law, Jan deRegnier; son, Dan Matthias (Amy); daughter, Kristina Matthias; step sons, Mike Sams (Clare) and Richard Sams (Leah); grandchildren, Madison Kooker (Terry), Brian Kooker (Abby), Jay Dillon (Anna), Jenna Dillon, Jeff Dillon (Jennifer), Sharon LeClair (Blake), Jennifer Funk (Brian), Elizabeth King (Todd), Lindsay Pyle (Tim), Matthew Woodin, Adam Woodin, John Watts, Bailey Sams and 12 great grandkids, brothers and sister; Dale Dillon (Jan), Larry Dillon (Barb), Marlis Dillon (Vic), brother and sister in laws; Clarence Duell, Melody Fulton (Jim), Dorothy Bartholomew (Marvin), Jackie Dillon and many nieces and nephews.
A visitation and service will be held on Thursday, September 27, at Holy Cross Lutheran Church, 7851 West 119th, Overland Park, Kansas.
A Memorial Service will be held Sunday, October 21, at Harbor of Joy Lutheran Church, 1204 L Avenue, Milford, at 2:00pm,  followed by a luncheon.