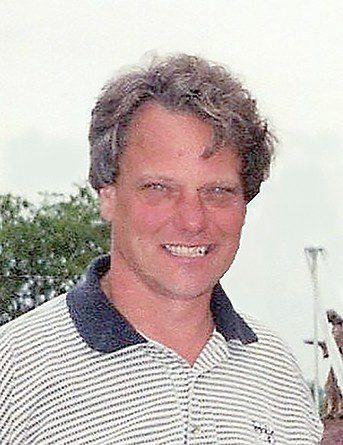 Robert William Eddy
September 25, 2018
Robert William Eddy, 62, of Vian, Oklahoma, formerly of Spirit Lake, passed away on September 25, 2018, at his home in Vian.
A graveside service was held on Friday, October 5, 2018, at the St. Margaret's Cemetery in Spirit Lake. A reception was held at the VFW in Spirit Lake after the service. Arrangements were under the direction of the Schuchert-Lentz Funeral Home in Spirit Lake. Online condolences may be sent to www.spiritlakefuneralhome.com.
Robert was born on December 27, 1955, to Everett and Glea (Kauffman) Eddy in Estherville. He graduated from Spirit Lake High School in 1974. Robert most recently worked various jobs as a handyman. He previously worked for Fagre Construction in Colorado, Bill Eich Construction in Spirit Lake, and Mike Willard Landscaping in Spirit Lake.
In his free time, he enjoyed golfing, landscaping, and fishing.
He was united in marriage to Kelly Christensen on March 12, 1982, in Fort Worth, Texas. To that union two sons, William and Tyler, were born. Robert was also father to Dylan Eddy.
Robert is survived by his son William Eddy of Louisville, CO; son Tyler Eddy of Lafayette, CO; son Dylan Eddy of Pensacola, FL; grandchildren Alyssa, Layla, and Skyler; siblings Tom Eddy of Vista, CA, John (Renee) Eddy of Okoboji, Mike (Melissa Theodosen) Eddy of Okoboji, and Mary (Ed) Linton of Hartley, IA; nephew, Ezra, and niece, Rachel.
He was preceded in death by his parents and his brother Jeff.