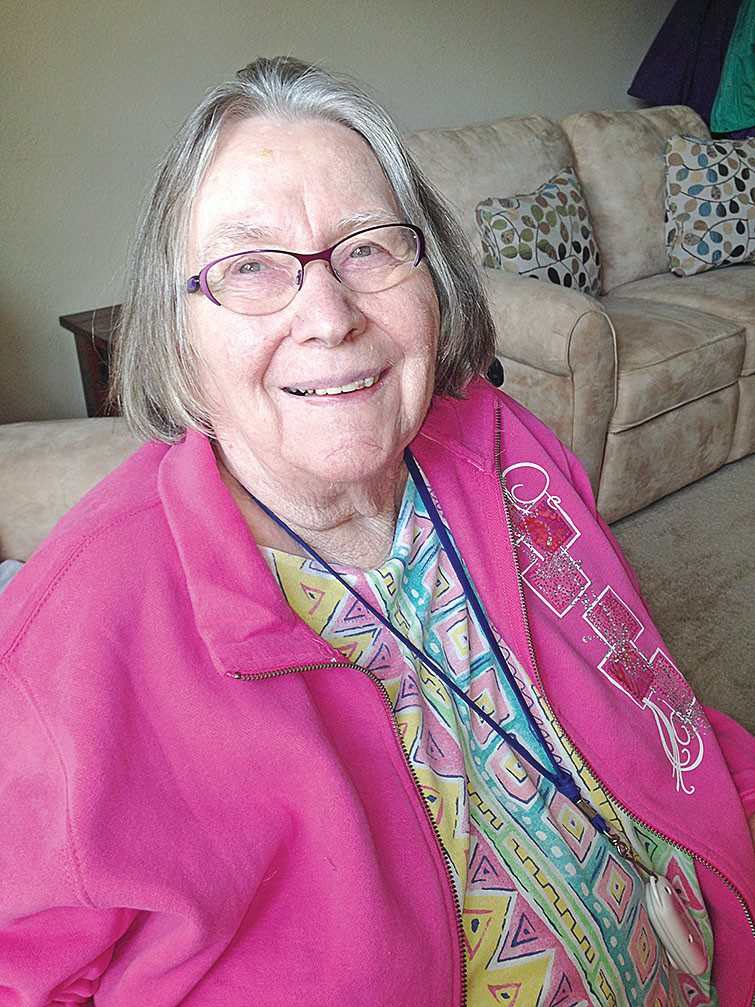 Patricia Ann (Welch) Selander
May 25, 2019
Patricia Ann (Welch) Selander passed away on Saturday, May 25, in Lakeville, Minnesota, at the age of 87. She was born in Logan, Iowa, on December 5, 1931, to William and Verna Welch. She was raised in Logan with her sister and 2 brothers. She was the youngest in her family. She graduated from Duchesne College in Omaha, Nebraska, with a Degree in Education.
While in Omaha, she met the love of her life, Olaf "Swede" Earl Selander. They met at the Derby Bar on St. Patrick's Day. They were married on June 17, 1954, and celebrated their 60th Wedding Anniversary together before he passed on August 25, 2014. Once married, Swede enlisted in the United States Air Force. While stationed in Spain, Patricia taught school to the children on the Base. After their time with the service ended, they moved to Westminster, Colorado, and started their family. They adopted 3 children while living in Colorado and their 4th, and final child, after they relocated their family to Minnesota. They eventually settled in Sioux City, Iowa, where they remained for 43 years. During that time, Patricia was a member of the St. Luke's Regional Hospital Auxiliary and spent many hours there volunteering. She and her dear friend, Carol Boyle, were Co-Cub Scout Leaders. She was an avid golfer and painter. She enjoyed singing and playing cards. Her favorite song was "You are my Sunshine!" She and Swede would often tear up the floor while dancing to music from Glen Miller, Cole Porter, Benny Goodman, Tommy Dorsey and others. They enjoyed spending time with their family in Okoboji, Iowa, and traveling in their Winnebago throughout the country. She never liked to say "Goodbye" and would say "See You Later Alligator!" instead.
Patricia is survived by her children Julie (Mika) Raveala of Lakeville, MN; Carl Selander of Omaha, NE; Verna Selander of Kenner, LA; and Steven (Julie) Selander of Minneapolis, MN; grandchildren Sabrina, Sam, Spencer and Nathan; sister-in-law Patricia Welch (Edward's wife); and numerous nieces and nephews from the Welch, Booher, Selander and Desmond Families.
She was preceded in death by her husband Olaf "Swede" Earl Selander, her parents William and Verna (Coulthard) Welch; her sister Marjorie (Welch) Booher and brothers William Welch, Phillip Welch (who died as an infant) and Edward Welch. 
The Visitation will be from 5:00-8:00pm Monday, June 3, at the Turner Jenness Funeral Home in Milford, Iowa. The Rosary Service will be at 6:30pm followed by a Parish Scripture Service at 7:00pm. The Funeral Service will be at 10:30am, Tuesday, June 4, at St. Joseph Catholic Church in Milford, Iowa. Lunch will follow in the Church Hall. Patricia's burial will be at 1:30pm at Lakeview Gardens following her funeral service. Father Thomas Flanagan will preside over the services.
Memorials may be designated for the Alzheimer's Association, Walker Methodist Highview Hills Senior Community in Lakeville, Minnesota, and the St. Joseph Catholic Church in Milford, Iowa. The family would like to thank St. Joseph Catholic Church, All Saints Catholic Church (in Lakeville, Minnesota), Highview Hills, Touching Hearts and Grace Hospice!
Turner Jenness Funeral Home is in charge of arrangements.