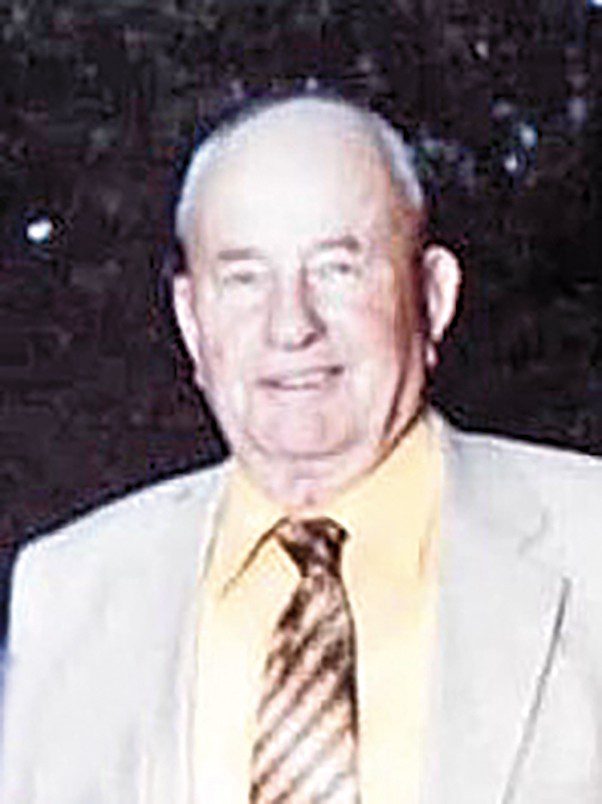 Melvin Eugene Johnson
February 9, 2019
Services for Melvin Eugene Johnson will be held Wednesday, February 13, 2019, at the Seventh Day Adventist Church in Spencer, Iowa, officiant, Pastor Kent Dunwoody. Interment will be at Fairview Cemetery in Terril. Arrangements were made by Henry Olson Funeral Home. (www.henryolsonfuneral.com).
Melvin Eugene Johnson was born on April 28, 1928, outside Terril, Iowa, to John and Ruth (Webb) Johnson. When he was a teenager his family bought a farm southwest of Estherville. Melvin went to high school at Oak Park Academy in Nevada, Iowa, where he later met Lillian Ruth Severson. They were united in marriage on May 4, 1952, in Nashua, Iowa, at The Little Brown Church. Melvin moved his bride back to his parents' farm and he built a home for them next door to his parents. While they lived there, their two daughters were born, Cindy Jean, born in June, 1953, and Sandra Ann in November 1954. They lived and farmed around Estherville until March 1965, when they moved to rural Terril to farm. Melvin built another house in the town of Terril in 1978 but didn't move into it until 1985 when he retired from farming. He lived there until August 2016 when he became a resident of Pearl Valley.
  Melvin enjoyed customizing his Oliver tractors and entering them into tractor pulls, which he was quite good at. After he retired he enjoyed multiple walks around Terril making the same daily pit stops to rest or visit.
  Melvin was a life-long member of the Seventh Day Adventist Church.
  Melvin is survived by his wife of 66 years, Lillian, of Terril; his daughters, Cindy (Craig) Prentice, Spencer, Iowa, and Sandra (Dave) Moyes, Cottontown, Tennessee; five grand-children and eight great-grandchildren. He is also survived by his younger brother, Delbert.
  Melvin was preceded in death by his parents and a great-grandson, Cameron.