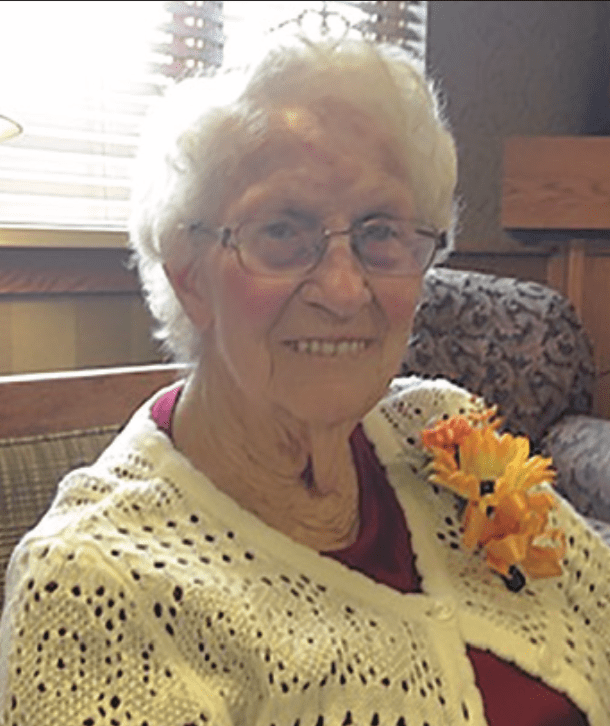 Marilyn E. Stetzel
March 21, 2018
Marilyn E. Stetzel, 86, formerly of Spirit Lake, Iowa, passed away peacefully at Essentia Health Oak Crossing Nursing Home on March 21, 2018, in Detroit Lakes, Minnesota. Funeral Services will be held on July 11, 2018, in Spirit Lake. Arrangements have been entrusted to Turner Jenness Funeral Home of Spirit Lake with interment in the Memorial Gardens Cemetery.
Marilyn Elizabeth Christoffer was born December 12, 1931, in Spirit Lake, to Donald and Frances (Deming) Christoffer. Marilyn lived for eighty years in Spirit Lake and attended school and graduated from Spirit Lake High School in 1948. She married Richard D. Stetzel on August 3, 1949. They moved into a charming little cottage that Richard remodeled and lived on a farm outside of Spirit Lake. They moved a few years later to a bigger farm site and in addition to their four children, they were foster parents to several others as they continued to farm.
Marilyn was active in 4-H as a club leader, she belonged to a neighborhood group called, "The Friendship Club", which provided friendship and cultural programs to the members. She was a hard worker and spent time helping Richard with the farm and worked nights over 30 years at Berkley, INC., She also was one of the first women school bus drivers in town. When she started, she drove her own station wagon, complete with flashing lights and an extra bus seat to pick up and deliver the kindergarten students. As the years progressed, so did the size of the school bus, and she had her own route before she retired after 30 years. There were many neighborhood card parties, fireworks on July 4th, and of course, picnics with family, cousins and others. Marilyn was known for her generous heart and would take care of many seniors, seeing that they would have everything they needed. She and Richard would take a car load of ladies to Bingo in various surrounding towns many nights a week. As a couple, they were able to visit all 49 states in their conversion van, red Mercury station wagon, or Ford Escort traveling the countryside from Alaska to Florida and back again. They liked to travel with a car full of family members, because the "more the merrier" was often their motto. By flying to Hawaii, they were able to complete this adventure.
Marilyn is survived by her children, Debra (Eugene) Pavelko, of Detroit Lakes, Becky (Allan) Baker, of Waterville, MN, Richard (Luz) Stetzel of Prosper, Texas, Timothy (Laura) Lorenzen of Mesa, Arizona; 3 brothers, Dick (Donna) Christoffer, Delmer (Diane) Christoffer, Donnie Christoffer; one sister, Sandra Christoffer Goebel all of Spirit Lake, Iowa; one sister-in-law, Mavis Christoffer; two nieces, Phyllis Johnson, Spirit Lake, and Sheri Kolling, Des Moines, Iowa; ten grandchildren; thirteen great-grandchildren; many nieces and nephews.
She was preceded in death by her husband, Richard; parents, Donald and Frances Christoffer; brother, Bob Christoffer; and great-grandson Korbin Allan LeMieux.