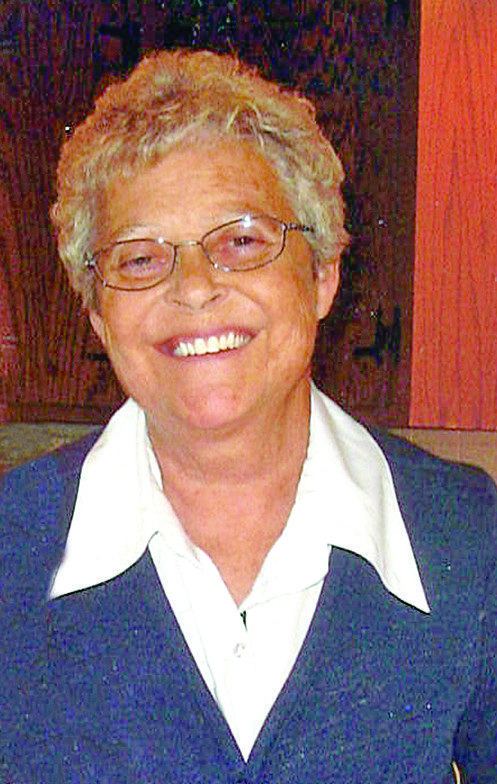 Margie Riggen
June 8, 2018
A funeral service for Margie Riggen, age 74, of Arnolds Park, was held Friday, June 8, 2018, at Turner Jenness Funeral Home in Milford. Burial was at Violet Hill Cemetery in Perry, Iowa. Memorials may be given to Abben Cancer Center and Arnolds Park Library in honor of Margie Riggen.
Margie M. Riggen of Arnolds Park, drew her last breath on June 4, 2018, at Lakes Regional Hospital of Spirit Lake. In her final days she was surrounded by her children and passed in her sleep very peacefully.
Born May 1, 1944, in Spencer, to her parents Louie Stinehart and Maurine Roberts. She attended Spencer Schools and eventually graduated from Spencer High School. Margie worked as a para-professional at the Woodward State Hospital School for 30 years, where she taught special needs persons sign language and a myriad of daily living skills critical to the success of their daily lives. Margie and her husband Brett lived in Woodward until 1998 when they moved to Pelican Ridge in Arnolds Park, to enjoy the lake in retirement.
Margie enjoyed many things, such as reading books, crafts, quilting (making many quilts for grandkids and great-grandkids). She also enjoyed gardening with her flowers and visiting with neighbors and friends. She and Brett also enjoyed many trips to Minnesota for boating and fishing. She enjoyed watching sports and was an avid Iowa State Cyclone Fan. Her greatest joy, however, was watching her grandkids and great-grandkids grow up and spend time with them.
Margie is survived by her sisters and brothers, JoAnn Leth (Denny), Susan Pierce (Dean), Terry DeWall (Tony), Gary DeWall (Pam), Danny (Boone) DeWall (Deanna); her children Chris Riggen (Gwynne), Mike Smidt, Brenda Nattress (Gene), Tina Gough (Joe), Jeffery Riggen, Michael Riggen, Lana Riggen (Mark). Margie is also survived by her grandchildren Jeremy, Gregory, Amanda, Zachary, Cayanne, Josh, Chaz, Marin, Evan, Samantha and Austen and great-grandchildren Mackenzie, Kohen, Bettie Sue, Remi, Kai, Charlotte, Garrison, Zayne, Kolby, Jasper, Emerie, and Easton
Margie was preceded in death by her parents, husband Brett, sister Linda, brother Denny, and grandchild Bradley.
Turner Jenness Funeral Home was in charge of arrangements.