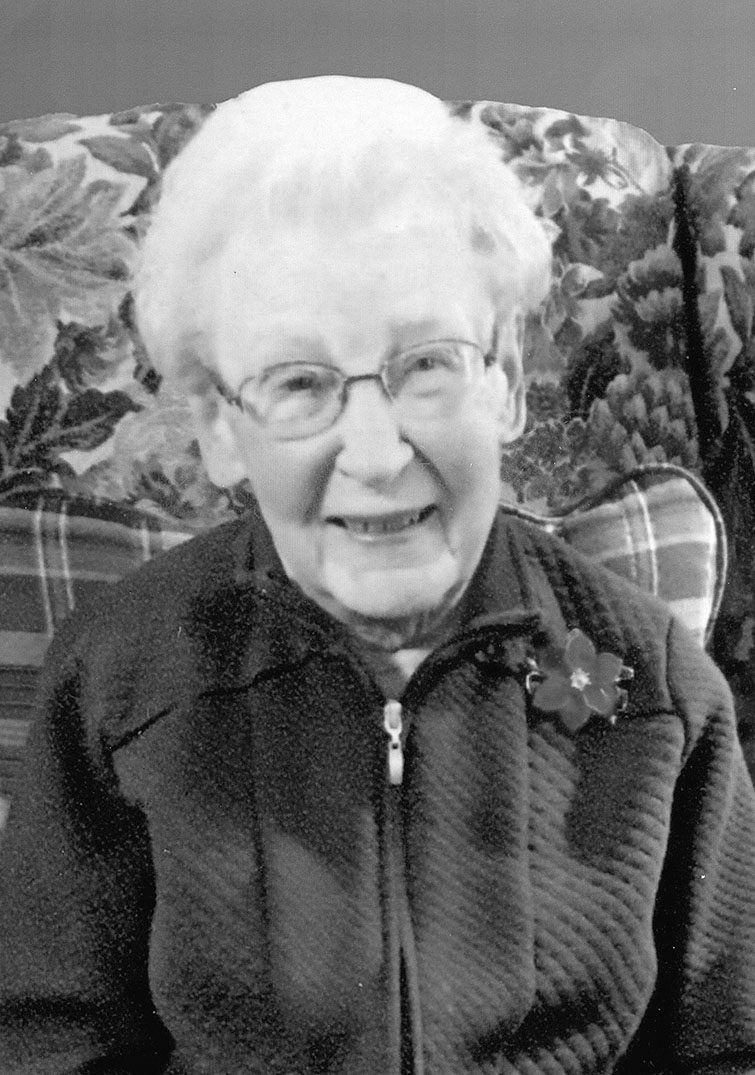 Lorraine Katherine Kirchner
September 7, 2019
Lorraine Katherine Kirchner was born on April 17, 1922, in Estherville, Iowa, to Henry J. and Mary (Snyder) Neppl weighing 2 pounds. She passed away on Saturday, September 7, 2019, at the Good Samaritan Society in Estherville at the age of 97 years.
Visitation was Thursday, September 12, at Henry-Olson Funeral Chapel in Estherville. Services were held at Saint Patrick's Catholic Church in Estherville on Friday, September 13, with Father Merlin Schrad – celebrant. Lorraine was laid to rest at Saint Patrick's Catholic Cemetery in Estherville.
   Lorraine received her education and graduated in the Emmet Consolidated School District. On May 22, 1946 she was united in marriage to Roy Kirchner at St. Patrick's Catholic Church in Estherville. This union was blessed with eight children. She was a devoted wife and mother. She was always busy with family, teaching and leading her children by example how to live a good life.
   Lorraine was a homemaker, spending time cooking and sewing for her family. When the last of their children were in high school and college, she then worked in McAdam's Clothing Store as a clerk and seamstress for several years. She loved to spend time with her family, grandchildren and great grandchildren whenever possible. She and her husband moved to Spirit Lake for 18 years and were members of St. Mary's Church. They were members of St. Patrick's Church in Estherville before moving and again after moving back to Estherville.
   Lorraine is survived by her children, Virginia (Ron) Carlson; Carol (Bob) Jensen; Barb (Mark) Valen; Tom Kirchner; Janet (Bruce) Anderson; Craig (Jane) Kirchner; Michael (Sharon) Kirchner and daughter-in-law, Lark Kirchner; 14 grandchildren and 24 great grandchildren. She is also survived by her sisters, Bernice Bendixen and Rita Mae Fox, sister-in-law Dorothy Neppl, brother-in-law Jerry Pohlen, and many nieces and nephews.
Lorraine was preceded in death by her parents, Henry and Mary; husband, Roy of 63 years; son, Dennis; daughter-in-law, Marie; and her siblings Isidore Neppl, Florence Christensen, Melvin Neppl, Ethel Pohlen, Bud Neppl, and Gerald Neppl.