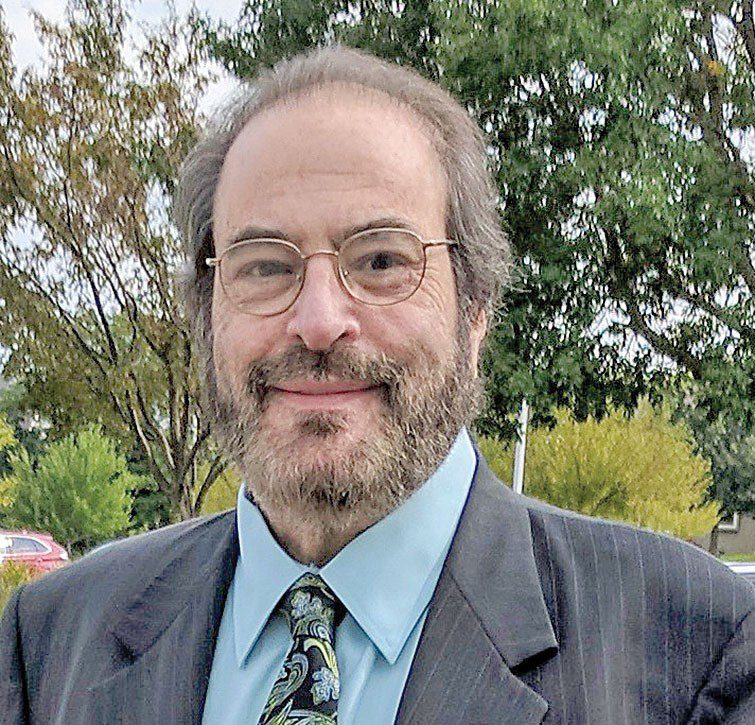 Larry Stoller
July 26, 2019
A graveside service for Larry Stoller, age 63, of Spirit Lake, was held Friday, July 26, 2019, at Lakeview Gardens Cemetery in Okoboji. A Celebration of Life gathering was held Sunday, July 28, at Okoboji Classic Cars in West Okoboji.
Memorials may be directed to the Arnolds Park/Okoboji Underwater Search and Rescue Dive Team.
Larry Stoller, age 63, a lifelong resident of Spirit Lake, Iowa, passed away July 24, 2019, at Lakes Regional Healthcare/Avera Hospice after a valiant battle with pancreatic cancer. To those who knew him, Larry lived his cancer battle to the end with the same courage, strength and humor that he exhibited throughout his life.
Larry was born April 6, 1956, to Leonard and Elayne (Cohn) Stoller of Spirit Lake Iowa. He and Karen (Erickson Ridenour) Stoller were married and together they've shared life since 2007 with their children, grandchildren and pets. 
Larry, from an early age, was driven by curiosity. His enthusiasm to try new things never faded. His love of the water was a constant in his life with interests in motor boating, sailing, scuba diving, water skiing and marine life. Never afraid to try new things, Larry loved to travel, had a keen interest in music and had numerous hobbies and collections that he loved sharing with his children, grandchildren, family and friends.
In his younger years an avid interest in debate on the high school (Spirit Lake High School-1974) and college level (Arizona State University-1977), helped him prepare for a career in law (Creighton University-1980). Larry was a partner in the firms of Stoller and Larson, Stoller and Johnson and a sole practitioner later in his career. Larry was also the third generation to head the family business, Stoller Fisheries, opened by his grandfather, Harry Stoller, in 1932, passed onto his son and Larry's father, Leonard Stoller, then upon Leonard's death in 1982, was passed to Larry and remained in business through 2018. Larry was honored that his management team was by his side for over 25 years. Never one to sit still, Larry was anxious to brain storm new ideas and start new projects. Numerous housing construction and commercial projects in the Spirit Lake/Okoboji area kept Larry an active and respected member of his expanded community. His infectious enthusiasm and sense of humor was ever present and he loved speaking about new developments in the fish industry, his involvement in a new restaurant or in any of his other projects. 
Larry was active in numerous local and state organizations, and helped lead many causes in fundraising, renovations and philanthropic efforts. His passion for "Save The Park" and the Queen II were such examples. In addition, he was adjunct professor of legal studies at Buena Vista University in Storm Lake Iowa.
Left to cherish memories of Larry are his mother, Elayne Stoller of Spirit Lake; wife, Karen Stoller; children, Summer Stoller of Spirit Lake; Sam Stoller of Okoboji; Brandon (Whitney) Stoller of Rock Valley; Lyndsi Logan (Barry Johnston) of Spencer; grandchildren Reece Logan, Aubrey Stoller, Jace Stoller and Ava Johnston, sister Andrea and brother-in-law, Jeff Schwarck, Spirit Lake; nephews Austin (Bailey and Ivory) Schwarck and Alex Schwarck. Extended family includes Carol and Randy Blass and family of Estherville, Marci Stoller and family of Okoboji, aunt, Marcia Stoller of Vermont, many loved family members and close friends, including Larry's office cat, Snow, and his dogs, kitties and wildlife who Larry loved sharing life with at home.
SHALOM
Turner Jenness Funeral Home was in charge of arrangements.