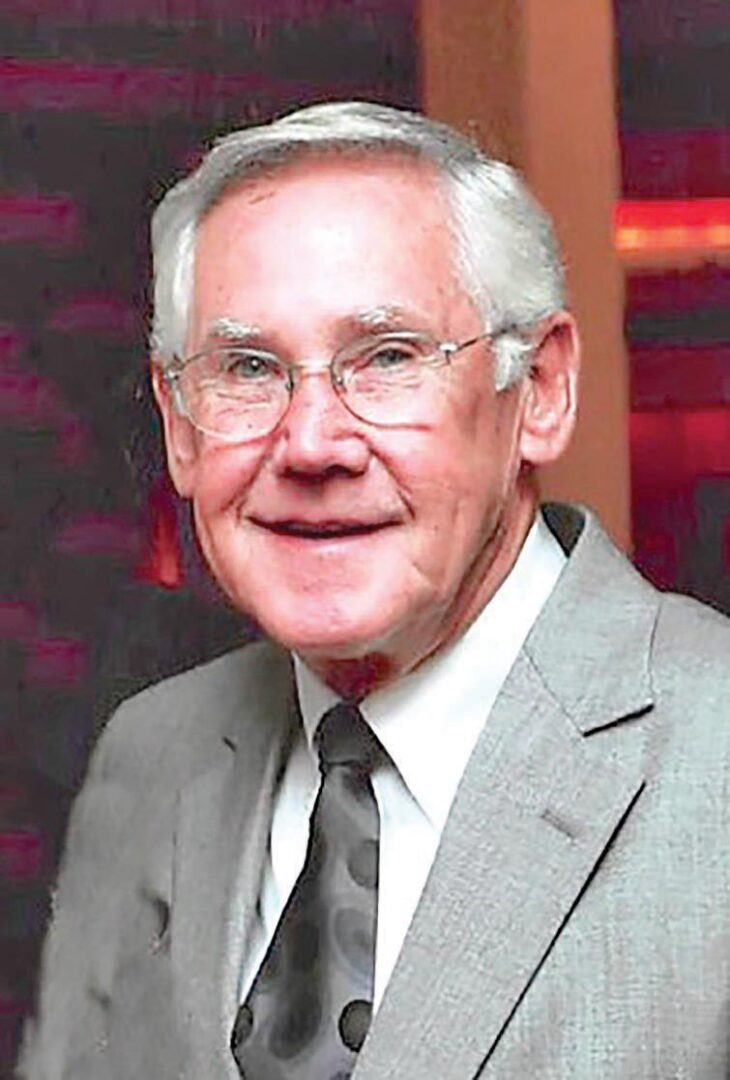 Keith Van Hove
November 26, 2018
A funeral service for Keith Van Hove, 80, of Spirit Lake, Iowa, was held Friday, November 30, 2018, at Harbor Of Joy Lutheran Church in Milford. Interment was at Lakeview Gardens Cemetery in Spirit Lake. 
Keith Edward Van Hove, the son of Henry and Dorothy (Intermil) Van Hove, was born October 16, 1938 in rural Kossuth County. He attended country school through the 8th grade and graduated from Titonka High School with the Class of 1956.
On September 26, 1959, Keith was united in marriage to Marlene Wichtendahl at Immanuel Lutheran Church in Lotts Creek, Iowa. Keith began his career with Hy-Vee Food Stores in Ottumwa, followed by Marshalltown and Waterloo. He opened the first Hy-Vee in Spirit Lake in 1974 and went on to manage stores in Perry and Pleasant Hill, Iowa. After retirement in 1991, Keith and Marlene moved back to Spirit Lake where he worked part-time for the Iowa Judicial System for eleven years.
Keith was an active member of the Harbor of Joy Lutheran Church and served on various committees and councils in other congregations. He was currently a member of the Golden K's Kiwanis and was a past President of the Spirit Lake Rotary, President of Iowa Great Lakes Chamber of Commerce, President of West Okoboji Harbor Association and past member of the Planning and Zoning Commission.
He enjoyed fishing, woodworking, golf, traveling and volunteered at the Okoboji Lutheran Bible Camp. He was a mentor to many in the grocery business and gave hundreds of local youth their first job and taught them the value of hard work. He logged many miles to support his grandchildren at countless sporting and musical events.
Keith passed away November 26, 2018 at his home in Spirit Lake at eighty years of age.
He is survived by his wife, Marlene; daughter, Julie (Gary) Hegstad of Lennox, South Dakota; son, Dan (Beth) Van Hove of Worthington, Minnesota; six grandchildren, Bethany (Tim) Swart, Grant (Jenny) Hegstad, Emily (Nate) Fischer, Leigh (Scott) Simpson, Greg (Carly) Hegstad and Tyler Van Hove; seven great-grandchildren; two brothers, Carroll (Leona) Van Hove and Bob (Judy) Van Hove, both of Buffalo Center, Iowa; one sister, Karen (Ronnie) Folkerts of Titonka, Iowa; several nieces and nephews.
Keith was preceded in death by his parents, Henry and Dorothy Van Hove; parents-in-law, Wilmer and Edna Wichtendahl; brother-in-law, Leon Wichtendahl; and infant brother, Henry.
Turner Jenness Funeral Home was in charge of arrangements.