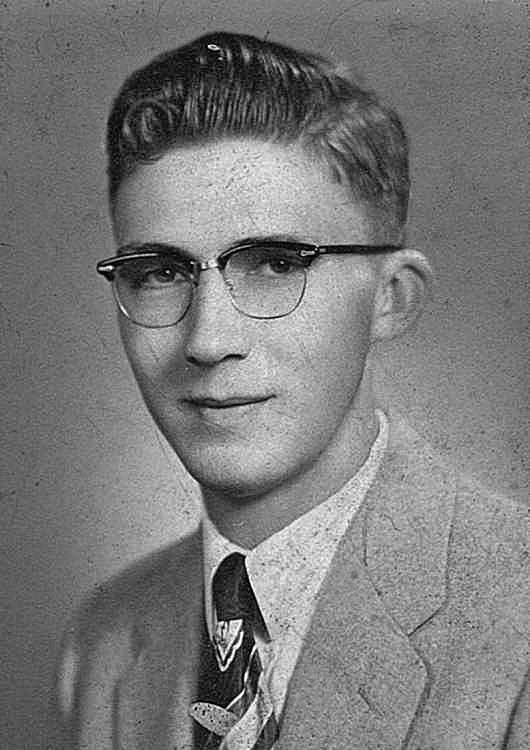 Keith D. Rick
January 27, 2019
Keith D. Rick, 83, of Spirit Lake, and formerly of Urbana, died Sunday, January 27, 2019, at Accura Health Care of Spirit Lake.  Funeral Services will be held at 11 a.m., Friday, February 1, 2019, at Phillips Funeral Home Chapel, 212 East Sixth Street in Vinton with Rev. Jessica Crane-Munoz officiating. Interment will be in the Urbana Cemetery. Visitation will be from 4:00-7:00 p.m., Thursday, also at the funeral home. Memorials may be directed to the family.
  Keith Delmar Rick was born November 8, 1935, on the Paul Rick Farm northeast of Urbana to Paul and Norma (Allbones) Rick. He graduated from Urbana High School with the class of 1955. He was united in marriage to Stella Saddoris on July 11, 1955, on his parents' farm. Keith worked for Rockwell Collins in Cedar Rapids as an inspector for 35 ½ years, during which time he also operated Rick's TV Repair.
Keith and his wife held their private pilot's license since 1971 and owned their own airplane. He was an avid outdoorsman and loved to fish and hunt with family and friends. Keith was a talented woodworker and wood carver. Most of all he enjoyed spending time on the water at Spirit Lake or Lake Delhi.
Keith is survived by his wife, Stella, of Spirit Lake; his sons, Wayne (Cindy Usher) Rick of Marion, Perry Rick of Hiawatha and Wesley (Carole) Rick of Vinton; his grandchildren, Jeffery (Jodi) VanNote and their daughter, Lucy, Anna VanNote and Kathryn Michael; his sister, Marilyn Reynolds of Cedar Rapids and his brother, Gary (Lisa) Rick of Marion.
He was preceded in death by his parents, daughter Jolene Rick and his sister, Darlene Hepker.Phillips Funeral Homes – Vinton is in charge of arrangements; online condolences may be left at:  www.phillipsfuneralhomes.com.