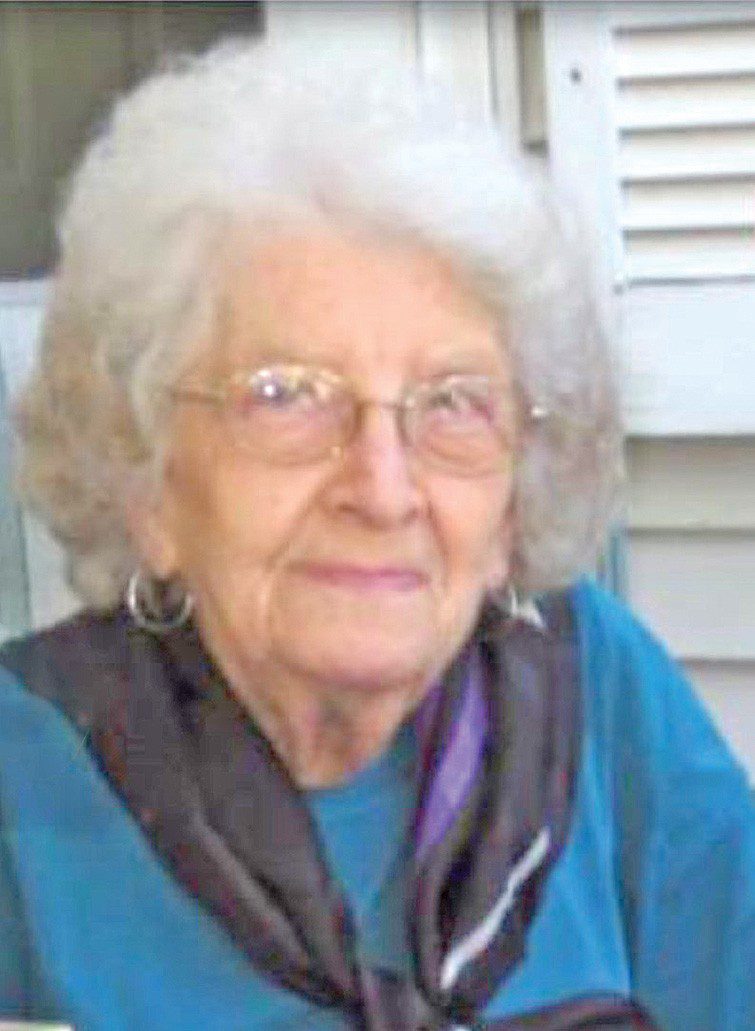 Joyce Sullivan
November 15, 2019
Joyce Sullivan, 90, of West Okoboji, passed away on Friday, November 15, 2019, at her home surrounded by her family.
Funeral services for Joyce will be held at 11:00am Thursday, November 21, 2019, at Calvary United Methodist Church in Arnolds Park. Burial will be at 2:00pm in the Oakland Cemetery in Peterson, Iowa, on Thursday. A visitation will be held on Wednesday, from 5:00-7:00pm, with a prayer service at 7:00pm at the Schuchert-Lentz Funeral Home in Spirit Lake. Arrangements are under the direction of the Schuchert-Lentz Funeral Home in Spirit Lake. Online condolences may be sent to www.spiritlakefuneralhome.com.
Joyce Maxine Jones, the daughter of Ellen Elvina Olvina Emmanuelson and Martin Luther Jones, was born on September 30, 1929, in Linn Grove, Iowa. Joyce spent her whole life in Northwest Iowa graduating from high school as valedictorian from Peterson High School. On June 1, 1947, Joyce married Donald Sullivan, the man of her dreams. They quickly started a family and Joyce became a very busy housewife. 
She enjoyed cooking, baking, and made many of the children's clothes They moved from Peterson to Spencer for a while until 1960 when Don spotted a lot for sale in West Okoboji near the lake. That property became home for the rest of her life. As the kids went off to school, Joyce decided to go to work. In January 1961 Joyce started in the braiding department at Berkley and Company, eventually working her way to the front office sales department becoming executive secretary to three salespeople. She loved the challenges and became a very dedicated employee until she retired 35 years later. 
Joyce and Don enjoyed traveling in their camper all over the midwest, Arizona, Texas and Florida. Joyce was also very socially involved with the VFW Women's Auxiliary, Methodist Church Women's Group, Professional Secretary Association, Okoboji Women's Club and various other community organizations. She had a love for music and was drawn to Rock the Roof at the Park. Don and Joyce were lifelong Iowa Hawkeye Fans.
Joyce has been referred to as the family matriarch, lovingly and graciously being a wife, mother, grandmother and great-grandmother. If you can't be there for Christmas or the 4th of July picnic – you better have a good excuse! As quiet and calm as she appeared, she was a very strong woman. Joyce was so proud of her 14 grandchildren, 41 great-grandchildren and 5 great-great grandchildren!! And they all loved her to pieces!!
Left to cherish Joyce's memory are her 5 children, Sheila and Dale Gernhart of Sioux City, Vicky Hassel of Okoboji, Steve Sullivan of Milford, Tom and Toni Sullivan of Ft. Dodge and Bob and Jackie Sullivan of Milford. Joyce was preceded in death by Donald Sullivan, her husband; Margaret and Jack Mueller, sister and brother-in-law; Marvin and June Jones, brother and sister-in-law; Loren and Betty Sullivan, brother-in-law and sister-in-law; 1 great grandchild, and 1 great-great-grandchild. 
Joyce will be deeply missed by all of us!