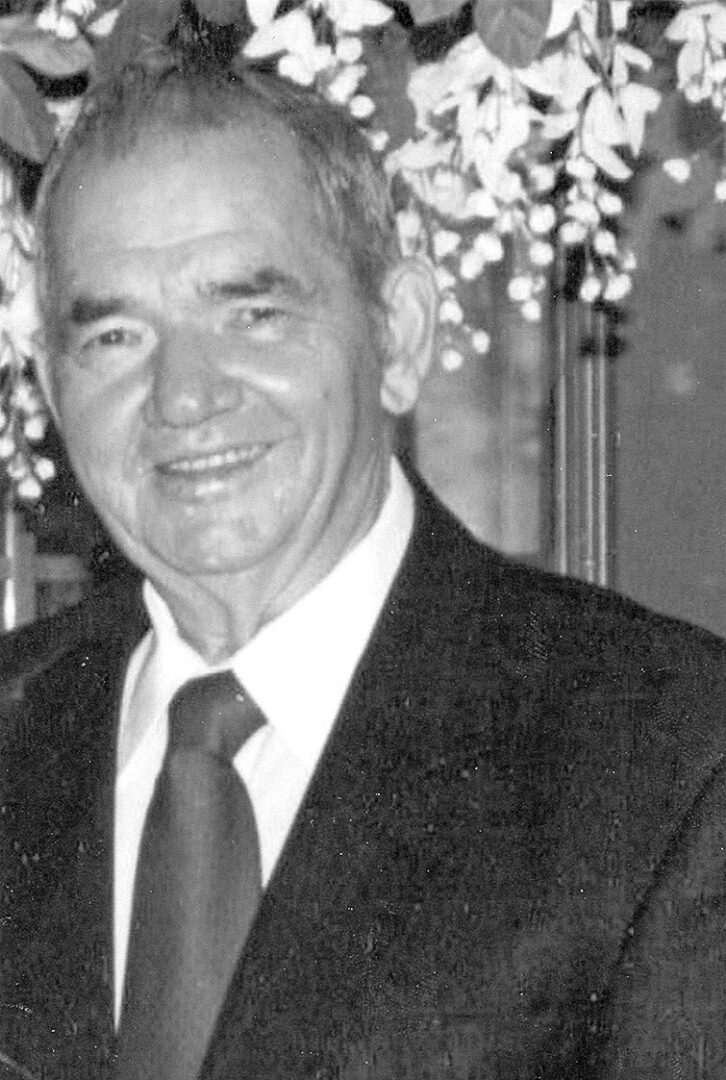 James Leo "Jim" Cates
October 22, 2019
James Leo "Jim" Cates, 92 of Okoboji, Iowa, and formerly of Cherokee, Iowa, passed away Tuesday afternoon, October 22, 2019 at his residence. Online condolences can be left at www.boothbyfuneral.com.
Jim was born in Early, Iowa, on March 21, 1927, to Chester W. Cates and Nellie G. Burrow. He enlisted in the U.S. Navy during World War II after graduating from Sac City High school in 1944. While in school he played football, sang in the choir and also played the drums and tuba for the band. He spent two years in the United States Navy, mostly in the South Pacific. After being discharged, he worked for 10 years for the Illinois Central Railroad in Cherokee and was employed by the Boothby Funeral Home for 17 years. In 1975, he opened Jim's Trading Post and operated the business for the next 21 years before retiring.
He was married to Rosemary Lyman in 1948 and they had eight children. She passed away in 1974. During his lifetime, he was a Boy Scout leader for 35 years and enjoyed being Santa Claus for over 30 years. He belonged to the Odd Fellows, Knights of Columbus and Fourth Degree Knights, American Legion, and the VFW. He held the office of Grand Knight in the KC's and as a Commander and District Commander in both the Legion and VFW. One of his highlights was being named the top Iowa District Commander in the VFW in 1989 for the most new memberships and activities performed in that year that allowed him and two of his local Commanders to be selected as an honorary lead in the Thanksgiving Day Parade in Las Vegas, Nevada, as part of the National Convention. He also presented the American flag to many deceased veteran families throughout the years.
In 2001, he married Rose Melvin and moved from Cherokee to Lake Okoboji. He loved fishing, dancing, playing cards, pitching horseshoes, bowling, and volunteering making apple pies for many years with the Knights in Milford. 
He was preceded in death by his first wife Rosemary, son Tom Cates, daughter and son in law MaDonna and Bob Robinson, granddaughter Bonnie Robinson, four brothers, three sisters, and his parents.
He is survived by his wife Rose; six children: James Jr.(Jeanne) Cates of Owatonna, Minnesota; Linda (Gary) McClaren of Sutherland, Iowa; Bill (Juanita) Cates of Cherokee, Iowa; Chester (Karla) Cates of Cherokee, Iowa; Randy (Prudence) Cates of Cherokee, Iowa; Brian (LaReina) Cates of Oak Grove, Missouri; stepson Steve (Barb) Barney of Omaha, Nebraska; daughter in law Theresa Cates of Cherokee, Iowa; sisters-in-law: Fran Cates of Mason City, Iowa and Elaine Cates of Cherokee, Iowa. He will be remembered and loved by 26 grandchildren, 50 great grandchildren, one great great grandson, along with many nieces, nephews and friends.