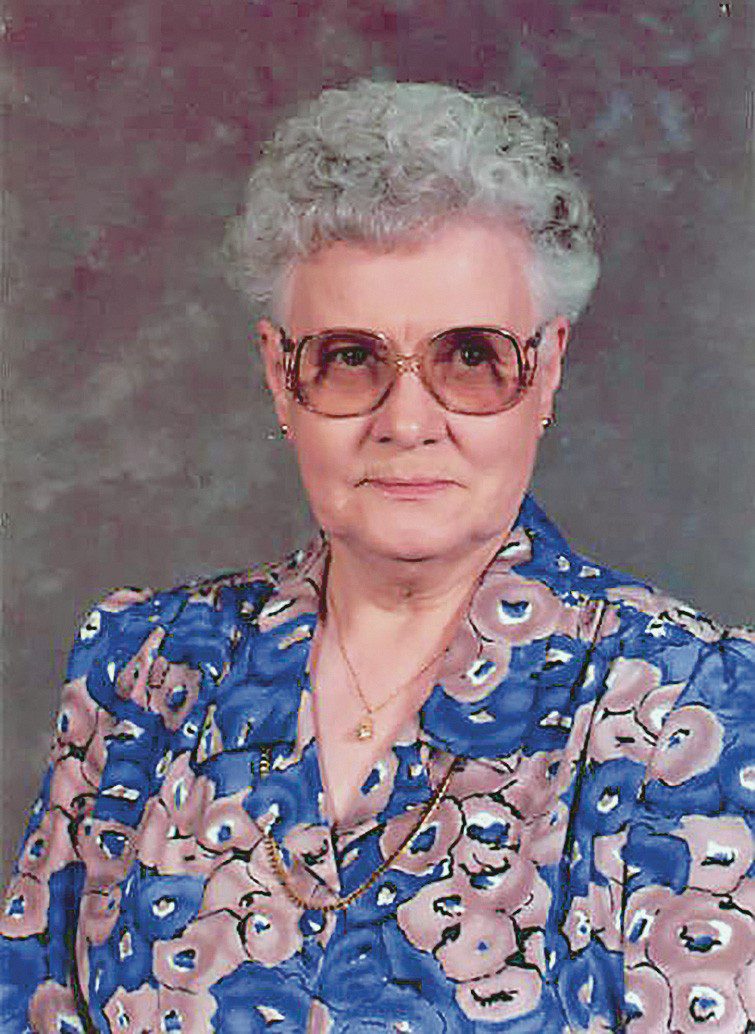 Irene Reed
August 9, 2018
A memorial service for Irene Reed, age 93, of Milford, was held Monday, August 13, 2018, at Calvary United Methodist Church in Arnolds Park. Burial will be at Memory Gardens Cemetery in Spirit Lake.
Irene Pearl Reed, the daughter of Lela (Whiteford) and Louis Bendixen, was born August 18, 1924, in Estherville Township in Emmet County, Iowa. After graduating from Estherville High School in 1942, she attended Telegraphy School in Crawfordsville, Indiana.
On May 8, 1945, Irene was united in marriage to Virgil Reed in Jackson, Minnesota. While Virgil was enlisted in the Sea Bees (Navy) during WWII, Virgil and Irene were stationed in Rhode Island and California. Following discharge from the navy, they continued farming with Virgil's parents. 
Irene was a member of the Calvary United Methodist Church in Arnolds Park and was active in school and church activities. She was a Gold Star Mother, life member of the Spirit Lake VFW Auxiliary and a past member of the Eastern Star. 
Throughout the years, Irene worked at Consumers Lumber, The New Inn, as a bookkeeper for Wells Dairy in Spirit Lake and as a secretary for the Dickinson County Sherriff's office for thirteen years. After retiring in 1989, Irene enjoyed traveling, feeding birds, her home and spending time with her family and friends.
Irene passed away August 9, 2018, at Accura Healthcare in Milford, Iowa at ninety-three years of age.
She is survived by her daughter, Janet (Bob) Bendixen; three granddaughters, Shane (Todd) Wilmes, Stacie (Bruce) Ring and Jamie Reed Wilson; eight great-grandchildren and three great-great-grandchildren; brother, Joe Bendixen; sister-in-law, Bernice Bendixen and many nieces and nephews.
Irene was preceded in death by her husband, Virgil; son, Terry; brothers, Leonard, Howard and Roy; sister, LaVonne Brix.
Turner Jenness Funeral Home was in charge of arrangements.