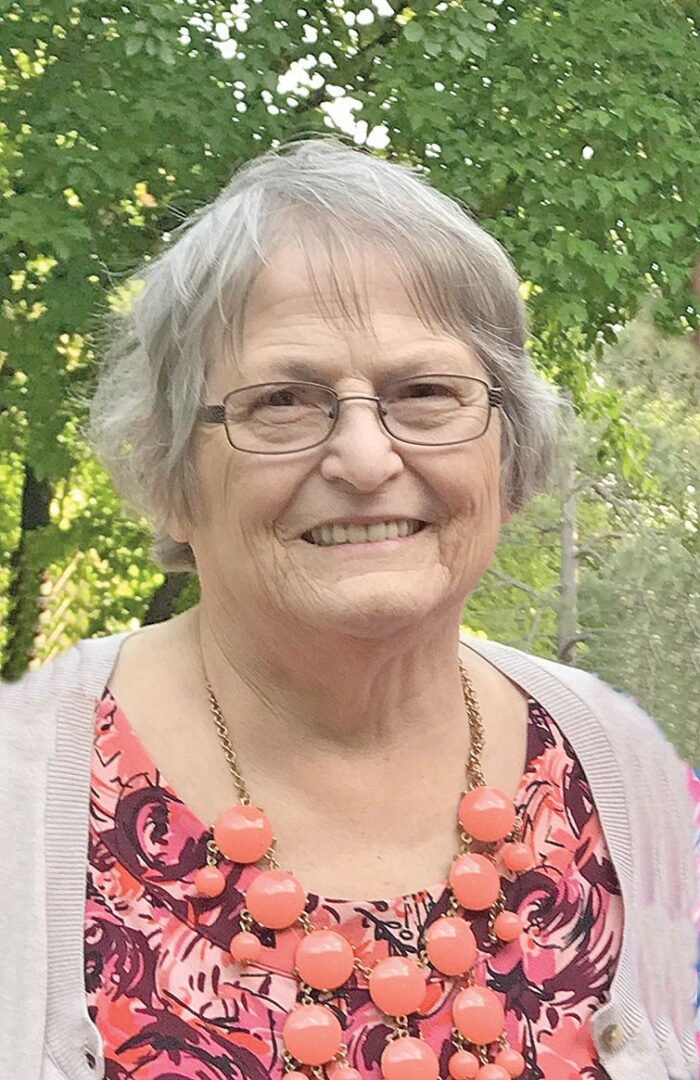 Irene Louise Clark
September 7, 2019
A Mass of Christian Burial for Irene Clark, 77, of Milford, was held Thursday, September 12, 2019, at St. Joseph Catholic Church, in Milford. Burial was at Milford Cemetery.
Irene Louise Clark, the daughter of Eldon and Irene (Koch) Wallace, was born November 27, 1941, in Odebolt, Iowa. After graduating from Odebolt High School, she attended Briar Cliff College in Sioux City, IA.
On November 25, 1961, Irene was married to Jerry Clark at St. Martin's Catholic Church in Odebolt. The family moved to Milford, IA where Irene and her husband started the Clark Museum in 1985. They continued to expand the museum over the years to make it an award winning area treasure. Irene enjoyed researching historical and antique items. She also liked spending time gardening, canning, sewing and fishing. Irene really enjoyed and was very good at playing card games and scrabble with the family and her expertise in the kitchen was well known. She was a dedicated and loving wife and mother of five kids, nine grandkids and two great-grandkids.
Irene cherished a trip to Europe with her husband Jerry and their son Jerry, Jr. and also treasured several trips to Florida and other destinations. Irene was active with the church, community organizations and worked at the Okoboji Community School.
Irene passed away peacefully September 7, 2019, at Avera McKennan Hospital in Sioux Falls, South Dakota, at seventy-seven years of age. She is survived by her husband, Jerry Clark; son, Matthew (Pamela) Clark of Sioux Falls, SD and their three children, Andrew, Emilia and Abigail; son, Michael (Sally) Clark of Milford, IA and their two children, Jessica (Spencer) Heywood and Ryan Clark; son, Jerry William Clark of Chanhassen, MN; daughter, Kimberly (Brian) Liebo of Eden Prairie, MN and their two sons, Jack and Chase; son, Anthony (Heather) Clark and their two children, Blake Nedved and Sydney (Nick) Meyer and their two children Bentley and Brooklyn; one brother, William (Rachell) Wallace of Odebolt, IA.
Irene was preceded in death by her parents; infant sister, Rosemary Wallace and sister, Judy Jungers.
Turner Jenness Funeral Home in Milford is in charge of arrangements.