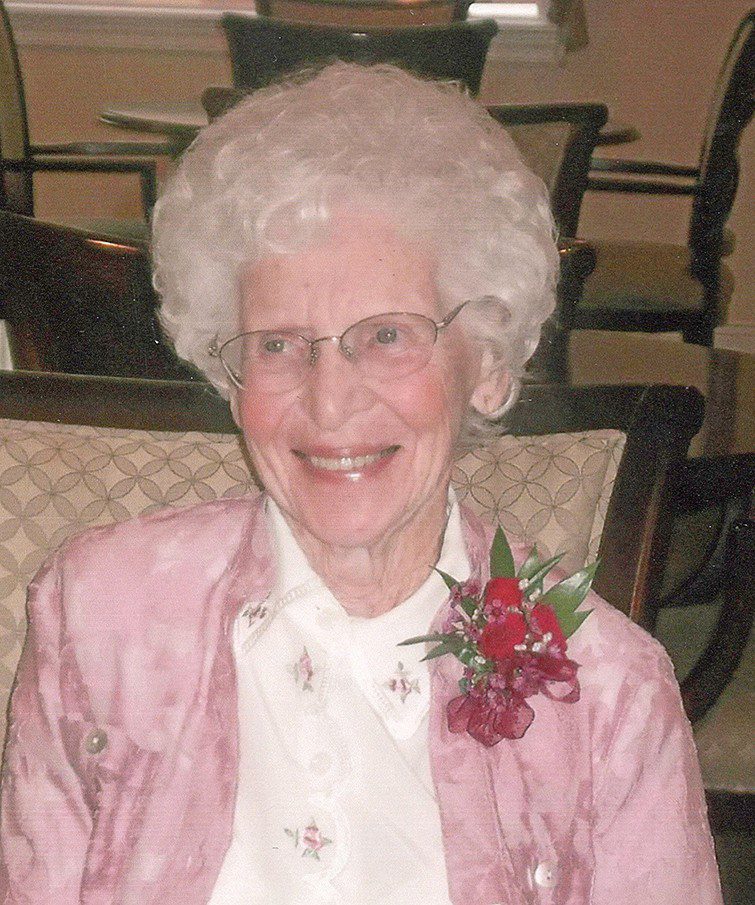 Iola P. Jones
June 11, 2018
Iola P. Jones, 95, of Milford, passed away peacefully on Monday, June 11, 2018, at Accura Healthcare in Milford. 
Iola was born July 25, 1922, in Milford, Iowa, the daughter of Harry Robert and Celia Esther (Bovee) Carpenter. She was raised and educated in Milford, where she graduated from Milford High School.
Iola was united in marriage to James "Dale" Jones on October 26, 1944, in New Bern, North Carolina. The couple made their home in rural Milford, where she raised their family and was the "second hand" on the family farm, working very hard at any job that needed to be done.
Upon retiring, Iola and Dale loved to travel. She loved to make ceramic dolls from start to finish, including the outfits she dressed them in. Iola also enjoyed making quilts by hand from start to finish, and gave them to her grandchildren upon graduation. She embroidered tablecloths and napkins for all five of her children. Iola filled her hours at the nursing home coloring and filled many coloring books. She never colored "outside the lines".
She is survived by her children, Cherie (Alan) Banks of Spencer, Iowa; Rebecca (Don) Kozaczka of Ludlow, Massachusetts; Mary (Chris) Blanchard of Robins, Iowa and Patrick (Nancy) Jones of Spencer, Iowa. Also surviving are seventeen grandchildren, twenty-five great-grandchildren and one great-great-grandchild; several nieces, nephews and a good friend, Sharon Montgomery of Spencer.
She was preceded in death by her husband, James "Dale" Jones and son, Dennis Dale Jones.
A Celebration Of Life Gathering for Iola will be held Sunday, July 8, 2018, from 2:00 – 4:00pm, at First Lutheran Church in West Okoboji.
Turner Jenness Funeral Home was in charge of arrangements.