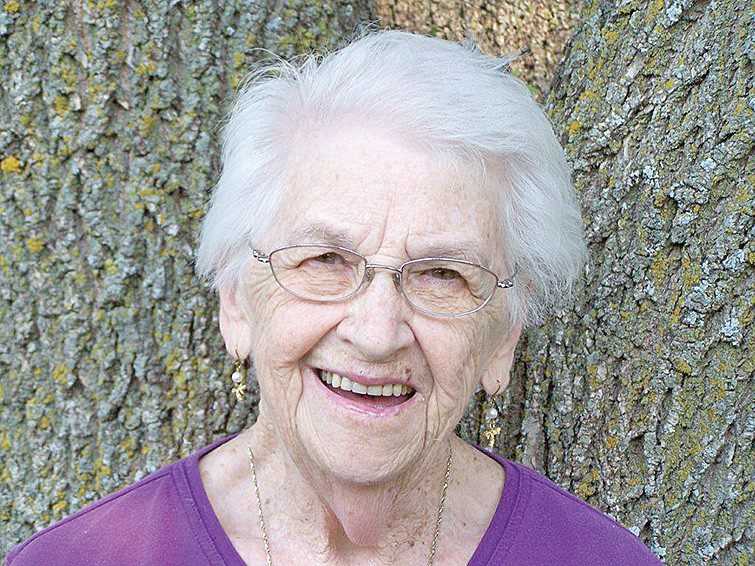 Helen Lowman
November 7, 2019
Helen Lowman, 102, of Council Bluffs, Iowa, and formerly of Milford, died peacefully in her sleep, Thursday morning, November 7, 2019, at the Bethany Lutheran Home Hospice Outreach Center, in Council Bluffs.
The oldest child of six and only daughter of Floyd and Dena (Davison) Place, Helen was born August 30, 1917, in Milford. She attended and graduated from the Milford High School in 1935 and worked as a relief telephone operator in Milford.
On March 4, 1940, Helen married Irvin Lowman, of Estherville. She worked at The Milford Mail newspaper and at the Milford Variety Store before the couple owned and operated Tiny's Citgo Service Station, in Milford, for a number of years. Three children were born to this union: Penelope, Pamela and Philip.
Helen enjoyed sewing, fishing, reading and crocheting. She moved to Council Bluffs in June of 2008 and resided with Philip and Dianne. While there, she crocheted hats for Council Bluffs' students for many years. She learned to operate a computer at age 70 and loved to read digital books. She wore out two Kindles and was reading on her I-Pad a few short months before her death. Helen was a member of the United Methodist Church, in Council Bluffs, IA.
Survivors include one daughter, Pamela (Dean) Thomas, of Pleasantville, IA; son, Philip (Dianne) of Council Bluffs, IA; four grandchildren, five great grandchildren, a host of relatives and a few friends, considering her age. She was preceded in death by her parents, husband Tiny, and daughter Penelope.
A graveside service and interment will be held in Milford in the summer of 2020.