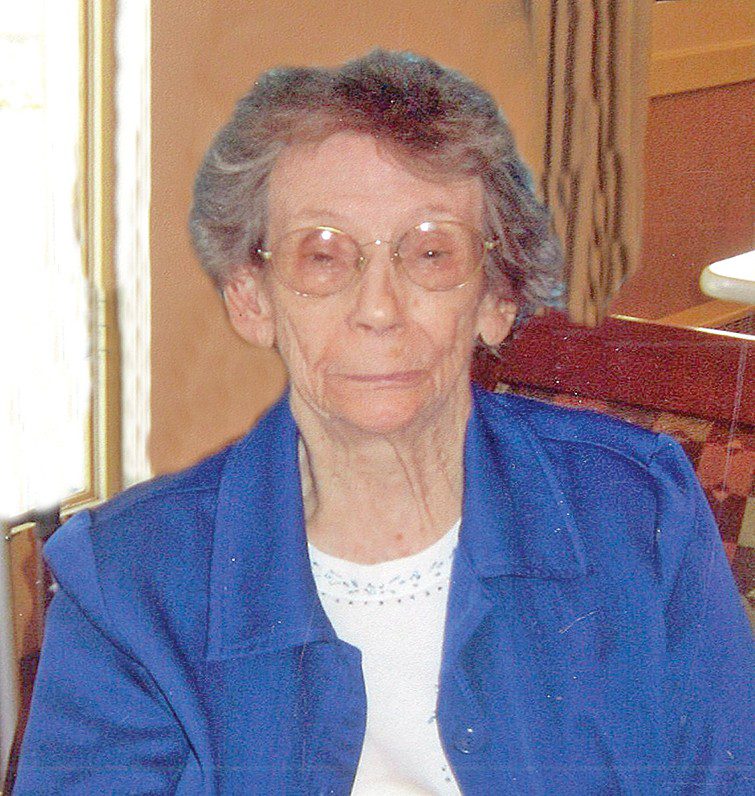 Gladys McVicker
January 7, 2019
A memorial service for Gladys McVicker, age 98, of Milford, was held Monday, January 14, 2019, at Turner Jenness Funeral Home in Milford.
Gladys Olson McVicker, 98, passed peacefully on January 7, 2019, at Accura Healthcare in Milford, Iowa.
Gladys was born on a farm in Dickinson County, Iowa, on July 29, 1920. She graduated from Terril High School and received her degree in child development from Iowa State College.
She married her college love, Larry McVicker, on June 13, 1942. He was a reconnaissance pilot over Germany during WWII and Gladys worked in her chosen field in Seattle, Washington, until the war's end.
They managed an airport in Hampton, Iowa, and later moved back to the farm where Gladys was born. They had a daughter, Maryann, born sixteen years into their marriage. She was their great joy and at six years old, she needed surgery on a cancerous tumor on her spine that paralyzed her. She remained a joy to all until her death in 1981, at the age of twenty-four.
Gladys was a wonderful mother. She served on the Terril Library Board, the Terril School Board, was a member of the Cemetery Association, Loyal Neighbors Club, Birthday Club and Semper Fidelis. She was a lifelong member of the Terril Methodist Church.
Gladys and Larry spent twenty-six years wintering in the Rio Grande Valley of Texas. They traveled the world including Egypt, Israel, Africa and rode the Orient Express across Europe. They walked on the Great Wall of China, traveled Alaska, Hawaii, Mexico and more.
She was preceded in death by her parents, husband, daughter, brother, sister and three nephews.
Gladys is survived by a number of great nephews and nieces and Sally Hoppe, a special friend.
Turner Jenness Funeral Home was in charge of arrangements.