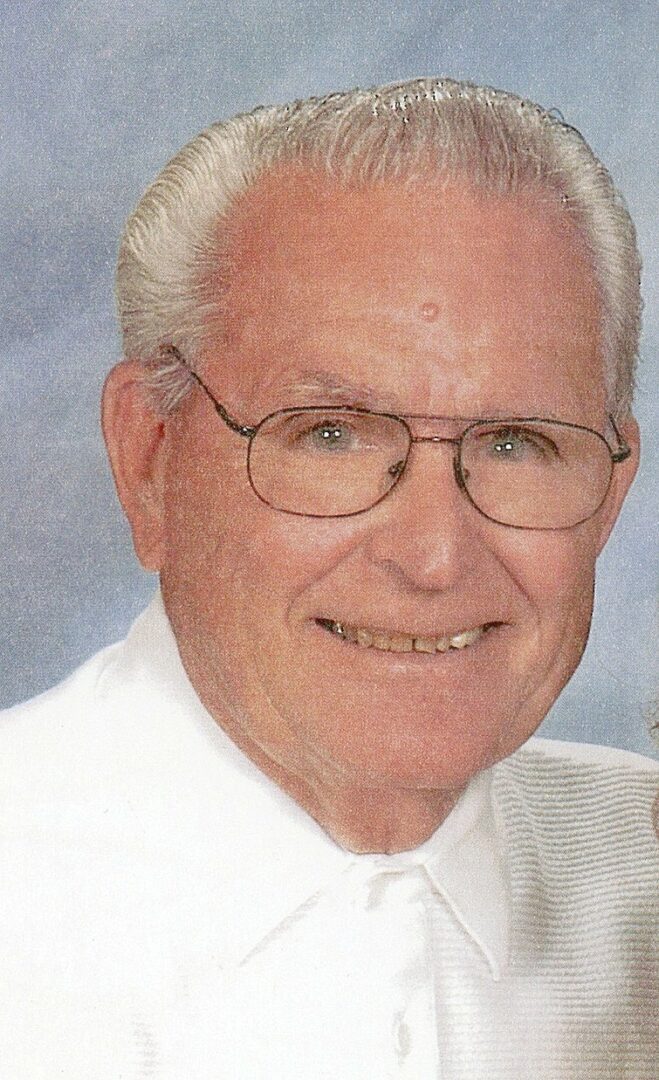 Gerald Devore Cummins
March 8, 2019
Gerald Devore Cummins, 89, of Arnolds Park, formerly of Sanborn passed away on Friday, March 8, 2019, at St. Luke Lutheran Home in Spencer.
Private family services and interment will be held at a later date in the Lake-
view Gardens Cemetery in Spirit Lake. The Schuchert-Lentz Funeral Home in Spirit Lake is in charge of arrangements. Online condolences may be sent to www.spiritlakefuneralhome.com.
Gerald Devore Cummins was born at Wolsey, South Dakota, on February 9, 1930. He attended public schools at Kimball, South Dakota, participating and excelling in several sports, especially basketball, graduating in 1948.
Gerald pursued a career he loved in education, studying at Northern State Teachers College in Aberdeen, South Dakota, and Wayne State College at Wayne, Nebraska. His first day as a teacher was in a one room school in Brule County, South Dakota. He later earned a bachelor's degree in Education from Dakota Wesleyan University at Mitchell, South Dakota, in 1956, and a master's degree in School Administration from the University of South Dakota at Vermillion, South Dakota, in 1959.
In 1951, he was drafted into the military service during the Korean Conflict. Following basic training at Ft. Leonard Wood, Missouri, he was assigned to the 508 Regimental Combat Team as an airborne paratrooper from Ft. Benning, Georgia.
Gerald Cummins and Grace Dey were united in marriage at St. Margaret's Catholic Church in Kimball, South Dakota, in 1956. The Cummins were blessed with three children, two sons Greg and Wayne Skip and a daughter they named Judith.
While serving in education as a coach and teacher, the family made their home in South Dakota, living at White River and Delmont. They later moved to Sanborn, Iowa, where he served 30 years as the Sanborn Public School Administrator. During that time, he was instrumental in the reorganization of the Hartley-Melvin-Sanborn School District. 
Involved in community life, he served on the original board of directors during the development efforts and construction of the Sanborn Golf Course and Country Club. He was known as "Mr. C" by his students, school personnel, and the local and surrounding community. He was a member of the American Legion, St. Joseph Catholic Church and the Bedell Family YMCA.
Gerald retired in 1995 and he and Grace built their retirement home near one of his favorite golf courses, Emerald Hills, in Arnolds Park. Later in ill health, he was admitted to St. Luke Lutheran Home in Spencer, Iowa.
Gerald's family includes his wife of 62 years, Grace; son Skip of Las Vegas; daughter Judi (Mike) Luhrs of Okoboji and only grandchild, Michael Luhrs of Okoboji and Ames, Iowa.
He was preceded in death by their first-born son, Greg, in 2008, his parents, Virgil and Maybelle Cummins, three brothers and three sisters, and in-laws, Ivan and Daisy Dey.
Gerald's body is bequeathed to science for medical education and Alzheimer's research. His life was education which will continue even after his death.
Gifts in Gerald's memory can be made to Arnolds Park First Responders, 156 Okoboji Grove Road, Arnolds Park, IA 51331 or Alzheimer's Disease Research, 200 First St. SW, Rochester, MN 55905.