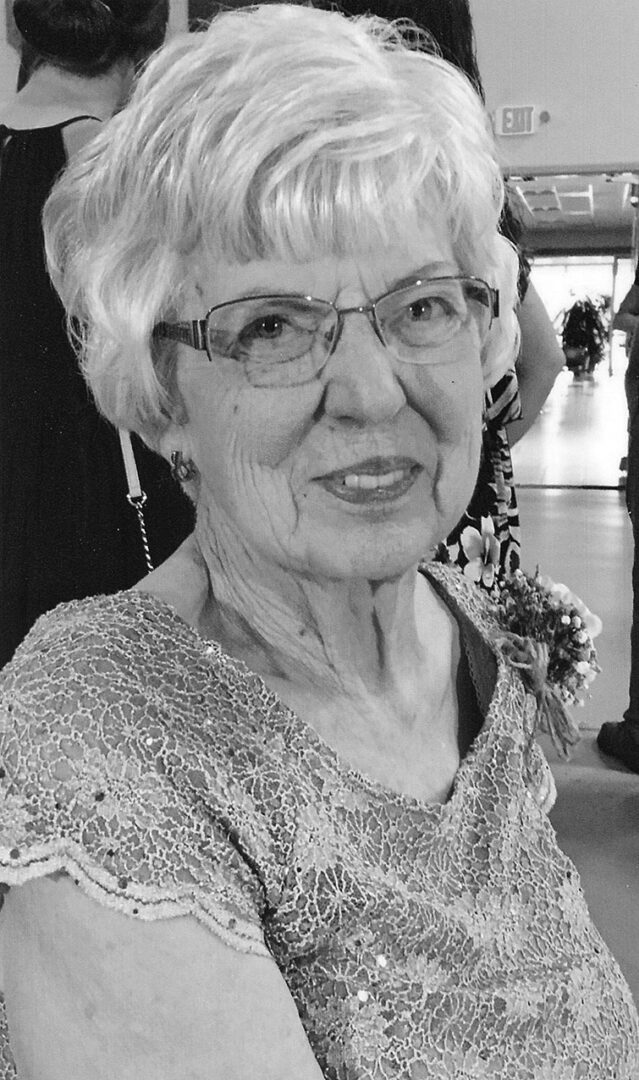 Frances A. Weisbrod George McVicker
January 22, 2019
Services for Frances were held Monday, January 28, 2019, at Martin-Mattice Funeral Home in Emmetsburg. Clergy was Pastor Judy DePue. Interment will be held at a later date at Lakeview Gardens Cemetary in Spirit Lake. Arrangements were made by Martin-Mattice Funeral Home (martinmatticefuneralhome.com).
Frances Arlene Weisbrod-George, daughter of Otto and Norma (Rambath) Schmeling, was born May 5, 1934, in Cylinder, Iowa. She received her education in Cylinder, graduating from Cylinder High School in 1952. Following high school, Fran attended Estherville Junior College receiving her degree in 1954. Her first teaching job was in Ringsted.
   On May 27, 1956, Fran was united in marriage to Robert Weisbrod at St. Luke's Lutheran Church in Fairville, Iowa. To this union two children were born. 
Fran and Bob farmed north of Cylinder for many years until they moved into Emmetsburg. Fran taught for several years in Emmetsburg, receiving her B.A. Degree from Buena Vista College in 1976. She was active in the First United Methodist Church and Methodist Women's group. Fran was also a member of the Order of Eastern Star. She enjoyed gardening, quilting and crocheting. Bob passed away May 10, 1985.
On April 25, 1992, Fran married James F. George in Spirit Lake. They made their home there and Fran became a member of the Spirit Lake Garden Club. She and Jim also enjoyed delivering Meals on Wheels for several years.
In 2016 Fran moved to Heartland Care Center in Marcus where she resided until she passed away on Tuesday, January 22, 2019, at the age of 84. She was preceded in death by her parents; her husbands, Robert Weisbrod and James George; daughter-in-law, Rhonda J. Weisbrod; son-in-law, Gerald McDermott; brothers, Wayne and Marlin Schmeling; sister, Wilma Meyer; and step son, David George.
She is survived by her children, Mark (Rhonda B.) Weisbrod of Cylinder, Iowa and Beth (Rodney) McDermott-Ebert of Marcus, Iowa; thirteen grandchildren; a brother, Willard (Glenyce) Schmeling of Emmetsburg, Iowa; a sister, Linda Keepers of Emmetsburg, Iowa; step children, Kathi (Jim) Arledge of Greensboro, North Carolina and Doug (Jordana) George of Austin, Texas; nieces and nephews; as well as many other relatives and friends.