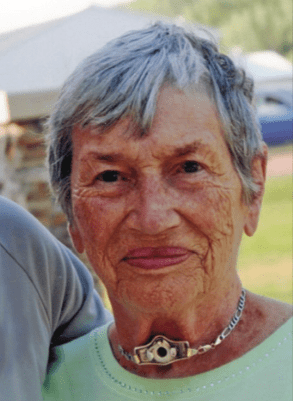 Donna J. Hentges
 March 9, 2018
Donna J. Hentges, 85, of Le Mars, passed away on Friday, March 9, 2018, at Accura HealthCare of Spirit Lake, Iowa. Mass of Christian Burial will take place at 10:30am on Friday, April 6, at All Saints Catholic Parish – St. Joseph Church in Le Mars. Father Bruce Lawler.
Burial will follow at Calvary Cemetery in Le Mars. Visitation will begin at 2:00pm on Thursday, April 5, at the Mauer – Johnson Funeral Home in Le Mars. The family will be present from 5:00-7:00pm with a Scriptural Prayer Service at 7:00pm. There will also be
one hour of visitation at the church prior to Mass on Friday. Expressions of sympathy may be directed through www.mauerjohnsonfh.com
Donna Jeanne Hentges was born on October 9, 1932, in Fond du Lac, Wisconsin, the daughter of Leonard B. and Irene "Peg" (Miller) Johnson. She graduated from Eagle Grove (Iowa) High School in 1950 and enrolled in St. Joseph Mercy School of Nursing in Sioux City. After graduation from nurs- ing school in 1953, Donna took a position as a surgical nurse.
On August 28, 1954, Donna and John "Jack" Hentges were married at St. Joseph's Catholic Church in Le Mars, Iowa. They lived in Le Mars and started their family. Along with caring for her children, Donna worked as a private duty nurse. In later years, Donna completed one of the first EMT classes in Iowa. She served for many years on the Le Mars Ambulance Service. Donna also worked as a nurse at the Plymouth Manor Care Center in Le Mars.
Donna was a member of St. Joseph's Catholic Church in Le Mars and was an active volunteer, and she supported her children's activities at Gehlen Catholic Schools. She also served on the Floyd Valley Hospital Auxiliary and was a mem- ber of the Le Mars Elks Club Ladies' Auxiliary. Donna helped found the LeMars Community Theatre and assisted with production duties, directed plays and served on the Board.
Grateful to have shared her life are her children, Theresa "Terri" Ashmore and her husband, Paul of St. Paul, MN, Nicholas "Nick" Hentges and his wife, Mary (Erdmann) of Glen Ellyn, IL and James "Jim" Hentges and his wife, Jacque (Mankle) of Okoboji, IA; grandchildren, John, David and Molly Hentges of Glen Ellyn, IL, Autumn Mankle and Adam Eckard of Spirit Lake, IA; great-grandchildren, Jaxson and Aspen Eckard; and a sister- in-law, Ardys Askelson and her husband, Arlie of Indian Hills, CO.
She was preceded in death by her parents; husband, Jack on March 25, 1998; and a brother, Leonard Johnson.
Memorials may be directed to the Le Mars Community Theatre, 105 1st Street NE, Le Mars, IA 51031.