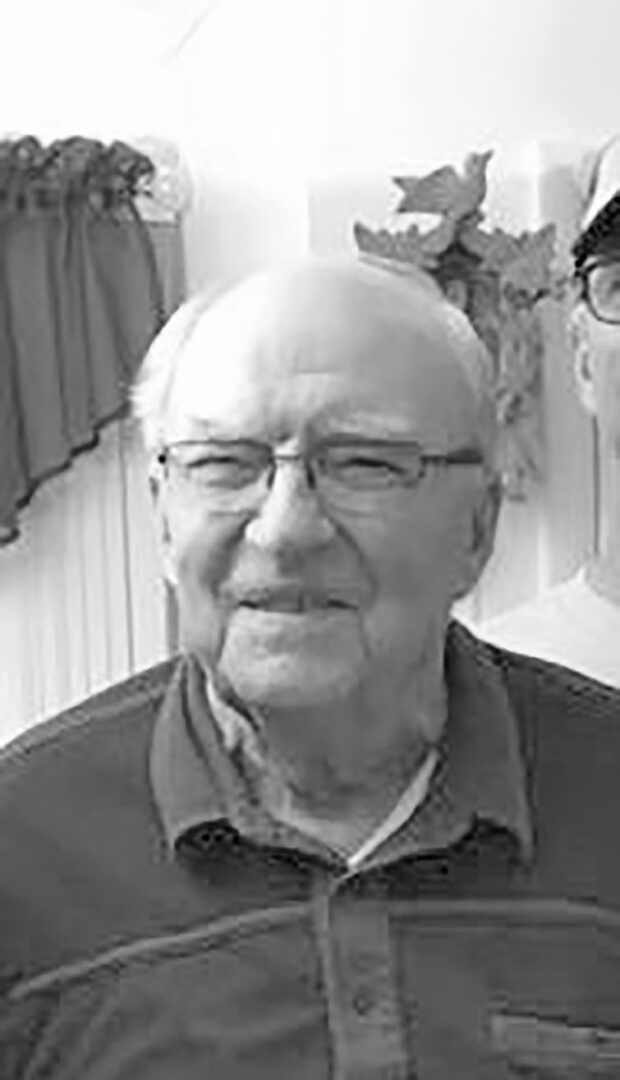 David LeRoy Brandt
September 5, 2019
David LeRoy Brant, son of LeRoy and Norma (Spencer) Brant, was born on September 9, 1931, in Terril, Iowa. He passed away surrounded by family on September 5, 2019, at Accura Healthcare of Milford at the age of 87 years, 11 months, and 26 days.
Visitation was Sunday, September 8, at Henry Olson Funeral Home in Estherville. Funeral Service was Monday, September 9, at United Methodist Church in Terril, Iowa, with Pastor Jon Williams, Officiant. David was laid to rest at Fairview Cemetery in Terril. Military Rites were performed by Walsh American Legion Post #432 of Terril.
David spent his entire life in Terril, graduating from Terril Community School in 1949. He then joined the United States Military and served in the Korean War. His time serving his country was a very proud time for him. On December 2, 1951, he was united in marriage to Betty Nevill at the United Methodist Church in Estherville. The couple farmed together and were married for 67 years.
David loved to fly, fish, and golf. He enjoyed spending time with his family, especially during their yearly fishing trip up north. The family has been taking this trip since 1962. David loved the Minnesota Twins, attending many games through out the years. David's favorite time of day was when he would go to town to the seed shed to socialize with his buddies. He was a member of the United Methodist Church in Terril and Terril American Legion Walsh Post 432. He was honored with taking the Honor Flight to Washington D.C. in 2017.
David is survived by his wife Betty of Terril and his children Loni (Tracy) Brant of Terril, Kay (Jim) Voetmann of Ringsted, Alan (Tammy) Brant of Garner, and Lynn (Kevin) Paca of Britt. He is also survived by nine grandchildren, twenty-one great-grandchildren and his sister LuVaun Law of Belton, Missouri.
David was preceded in death by his parents, and one grandson Casey Voetmann.
Online condolences may be left for the family at www.henryolsonfuneral.com