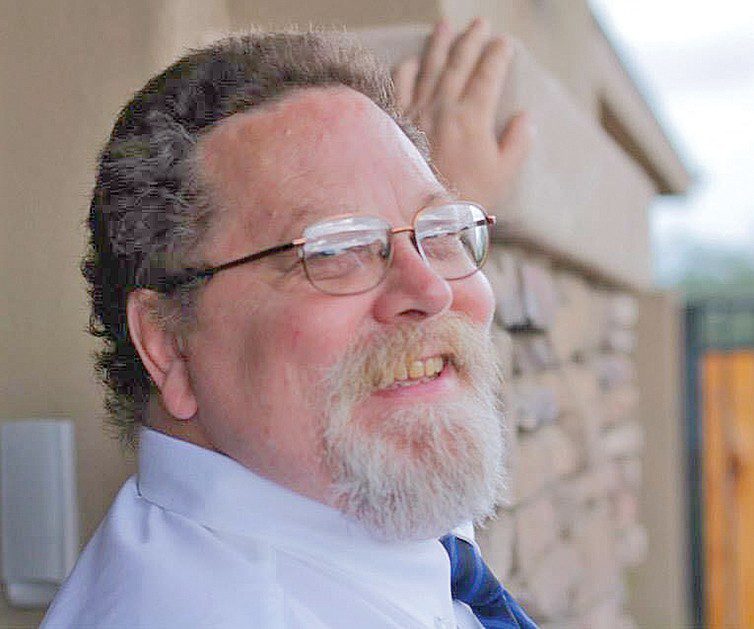 Barrett Gray
March 31, 2019
A funeral service for Barrett Gray, age 65, of Spirit Lake, was held Thursday, April 4, 2019 at 10:30am, at United Methodist Church in Spirit Lake. 
Barrett Wayne Gray, 65, of Spirit Lake, Iowa, passed away at home on March 31, 2019, after a 7 year battle with cancer. He was surrounded by his loving family.
Barrett was born on December 3, 1953 in Austin, Texas, the son of Bessie "Bess" Hupp Gray and Dr. D.W. Gray. The family moved to Bloomington, Indiana, where his father was attending optometry school. After graduating, the family moved to Estherville, Iowa, and then Waverly, Iowa, where his father started his optometry practice. Barrett was raised in Waverly and graduated from Waverly-Shell Rock High School in 1972. He entered the military in 1972.
After leaving the military, he attended Marshalltown Junior College, where he also was a manager at The Cellars Restaurant. There began his cooking career. He made his move to Spirit Lake where he, his brothers and sisters would help their Uncle Ed at Kabele's Trading Post, skinning furs and cleaning fish. When his Uncle Ed told him to skin the skunks, Barrett said enough and went to Michaels of Okoboji (now Minervas) to be the head chef. There he met the love of his life, Jo Block. He was always a John Wayne fan and after only dating for a month, he asked Jo to marry him. She thought he was joking, so next time he told her he would give her till sundown to answer him. She said "Yes!" They were married October 20, 1979.
To this marriage, two awesome children, Ashley and Ben were born. They were Barrett's pride and Joy. He loved attending and coaching their sporting events. He was never a quiet spectator at these events; the kids always knew he was there! "Move your feet." He was so proud of them.
Barrett and Jo purchased The Last Chance Stadium Restaurant and Lounge April 29, 1981, which they operated until May 25, 2018. They sold it due to Barrett's health issues. Many memories and fun times were had there. It was a family run business where Ben and Ashley would help out and met many awesome customers and friends.
Barrett was a true family-man. He loved his daughter, Ashley, and her husband Scott Luther and son, Benjamin and his girlfriend, Krystal Marshall, his grandsons, Dominic and Quinton Gray and Aidan Luther and his granddaughters, Finley and Kennedy Luther. They were his inspiration to keep fighting the battle with his cancer, which he fought hard and always had a positive attitude. 
Barrett is survived by his loving wife, Jo Gray of Spirit Lake, Iowa; his 2 children and their families, Ashley and Scott Luther, Kennedy, Aidan, and Finley of Gilbert, Arizona; Benjamin Gray (Krystal Marshall), Dominic and Quinton Gray of Spirit Lake, Iowa; one brother, Stuart Gray of Waverly, Iowa; two sisters, Elizabeth Schellhorn (Bobby White) of Granbury, Texas and Catherine (Andrew) Remley of Shell Rock, Iowa; sisters-in-law, Marilee Gray of Clarksville, Iowa, Terry (Ken) Chalstrom of Webb, Iowa; one aunt, Alice Kabele of Spirit Lake, Iowa; and many nieces, nephews, cousins and friends that meant a lot to him.
He was preceded in death by his father, Dr. D.W. Gray; mother, Bessie Gray; brother, Henry Gray; brother-in-law, Roger Schellhorn; sister-in-law, Diane Gray; father-in-law, Robert Block; mother-in-law, Ardelle Block; grandparents, Henry and Hermina Hupp and Beuford and Sylvia Gray; and aunts, uncles and cousins.
Turner Jenness Funeral Home was in charge of arrangements.